Contextual and cued fear conditioning test
fear conditioning for contextual/ sound stimulus
※Multi-chamber system (1 – 4 chamber)
恐怖条件付け実験装置
<文脈手がかり学習/音刺激手がかり学習;文脈/音刺激に対する恐怖条件付け>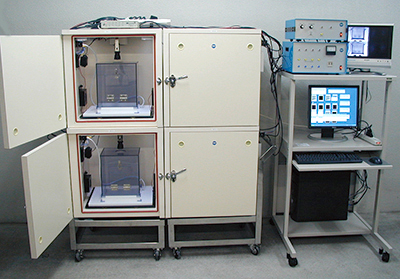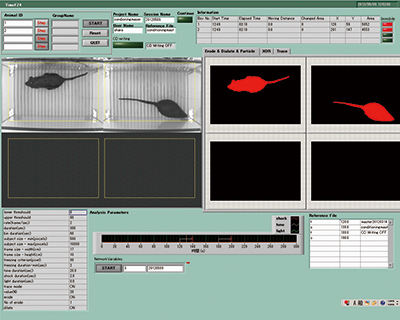 In this system, the amount of freezing can be automatically measured by image analysis. Furthermore, by capturing the images from directly above the subject, there is a reduction of missed analysis in freezing in each test. There are two types of experimental boxes, one for conditioning and contextual testing and the second for cued testing. Each box is placed in a sound attenuating chamber to control environmental conditions. The software automatically applies the conditioned and unconditioned stimulus while simultaneously recording freezing.
Catalog Download