匂い刺激提示ユニット:オペラント実験用モジュール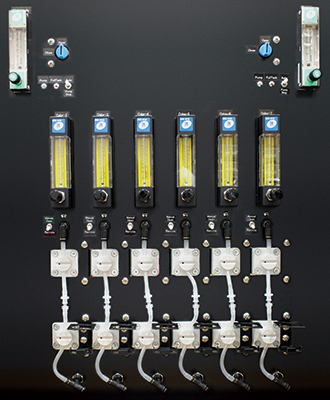 Using this unit, 2, 4 or 6 kinds of odors can be presented. Odor type and duration can be controlled programmatically through 5V TTL signal. Air at installation place is filtered and used by this unit.
Normally, only the filtered air flows in front of animal's nose. Based on TTL signal, electromagnetic valve opens and odor gets mixed into flowing air. Odor source can be placed in syringe filter or odor bottle.
The exhaust air is released to atmosphere flowing through water & an activated carbon filter. All components which come in contact with odor are washable & interchangeable.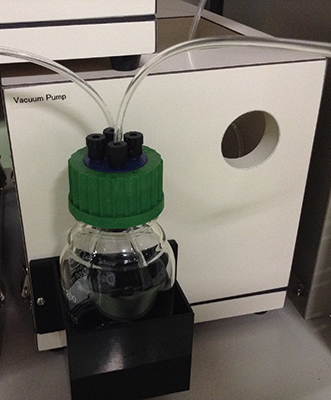 ---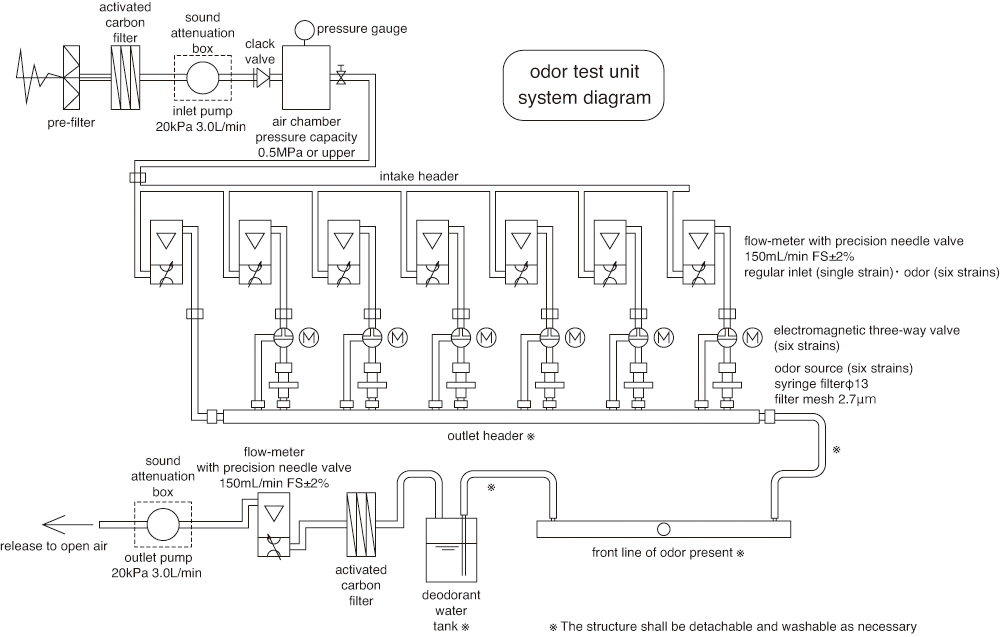 ---
Catalog Download