emotionality / social behavior
※Three chambered social interaction test system
ソーシャルインタラクション実験<情動性・社会行動>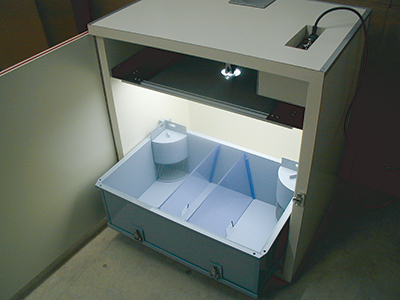 The system was originally designed and developed by Dr. Jacqueline N. Crawley, and modified by us.
Experimental cage is divided three chambers. When experimenter introduces stimuli-containing cage into the side chambers and put a subject into the center chamber, the software automatically measures the subject's movement: number of entries & cumulative duration within each chamber, and also around each stimuli-containing cage.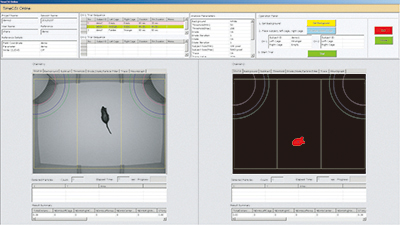 ---
Catalog Download